Regain access to your property and have its security restored fully with our emergency services covering the locks of homes, offices and cars. Our locksmith company is readily available to help you out at any time. No matter what the problem is, it will be dealt with in the shortest time. Our skilled technicians are fully equipped to do any job on the spot.
Fast Assistance and Effective Solutions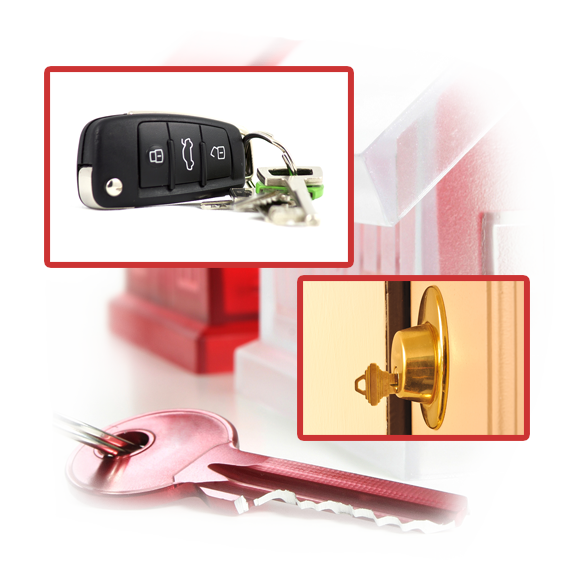 There is no time to waste when the problem is urgent. That is why we pick up the phone instantly and take your address straight away. Our technician will be with you as fast as humanly possible and leave only after the issue is completely resolved. In addition to being perfectly mobile, our technicians are facilitated with everything necessary from advanced tools to top-quality spare parts and replacement devices. This enables us to provide the best service from lockout opening to lock repair.
If you cannot get inside your home, office or car because of damaged lock or lost key, we will let you back in before you know it. Our techniques have proven to be effective and safe. Trust our teamwhen it comes to emergency trunk opening as well.
We are experts in lock and key repair. The cause of the issue is identified with careful inspection and testing. Then the device is fixed with great care and precision. The repaired lockset or key is tested to confirm that it works as it should. It is our job to ensure that the end result is perfect and lasting.
When repair is not an option
Due to extensive damage or because the device is seriously worn, our technicians will replace it with a new one. Our replacement locks and keys are of the highest quality. It is possible for customers to get more advanced devices in order to receive higher protection. At Locksmith Houston, we fit even the most specific and complex locksets securely in a swift manner. When a car ignition key is replaced, the service includes programming as well.
Check Our Commercial Emergency Services
Our Emergency commercial and residential lock rekey services are excellent solutions in case of lost keys. The pin system is reconfigured quickly and accurately. As a result, the lock will work only with the new set of keys given to you by our technician. From that moment you have nothing to worry about, as no one will be able to use the old set of keys any longer.